Serving the Heart of Downtown Mansfield

We take pride in our community and do our best every day to leave it better than we found it.

Taylor Steamer Guarantee
If for any reason you are not happy with our service, please call and let us know. We will return to re-clean the area of concern. If you are still not satisfied, we will refund your money for the area you are not satisfied with.
Learn More
IICRC Certified Firm
The Mission of the IICRC is to establish and advance globally recognized standards and certifications for the inspection, cleaning, restoration and installation industries.
Learn More
Featured Services
Giving you the red carpet treatment
Carpet Cleaning
You've made a great investment in your carpet, and it can last for years. With the right care and maintenance, you'll be able to keep it looking great and extend its life!
Upholstery
Taylor Steamer's upholstery care includes the cleaning of sofas, love seats, chaise lounges, recliners, wingback chairs, oversized chairs, formal dining room chairs, side chairs, ottomans, stools, and mattresses.
Tile and Grout
Tile is known for its water resistance and easy cleaning. With the right maintenance routine, your tile floors, walls, and countertops will look great and last for years!
Air Duct Cleaning
Debris in our air, such as skin cells, mold, dust, dirt, mildew, pet dander, aerosols, and many other contaminants, settle in our homes and in our duct work.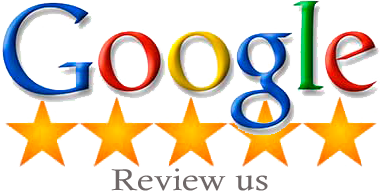 Why leave a review?
Whether you're going somewhere you have been before or trying out something new, you want ratings, reviews, photos, and recommendations that are helpful and trustworthy. They give you and idea of who you are dealing with before you even pick up the phone. Reviewing a business and adding your own experiences are great ways to share both positive and negative opinions.
Leave a Google Review
Read what our customers are saying…
" You are the best! Hands down, your guys did a great job. I saw what they did with my sisters carpet (she has two grand kids and a dog), spills from the grand kids came right up. So I called to have mine done... and they look like new. "

Wanda V.

Customer
"Absolutely stunned with Taylor Steamer's carpet cleaning. Came at my convenience and did an amazing job. Such great customer service. Thanks again for another phenomenal job."

Mike Myers

Customer
" Flabbergasted!!! We had pet stains, evoo and balsamic stains, odors that punched you in the nose (from kids and pets) upon entering those rooms... Not anymore!!! The carpet looks brand new; it also has regained its soft feeling and smells clean (not perfumed odor maskers, but clean). My wife and I will never rent a steam cleaner, nor call anyone else but TAYLOR STEAMER. Thank you for being a quality-driven company. (And no, I am not a family member or employee of Taylor Steamer.)"

Mitchello Grove

Customer
Taylor Steamer Cleaning and Restoration is a locally owned and operated business. Our goal is to make sure we give each and every customer we service the red carpet treatment. As much as we all worry about our family's health, here at Taylor Steamer we are focused on your home's health. More times than not both go hand in hand and one can adversely affect the other. Give us a call today and see what we can do for you!!
Taylor Steamer Cleaning and Restoration
Friday, March 22nd, 2019 at 12:57am
Here are some pictures of our before and after works. Also some pictures of jobs we are very proud of. Thank you to all of those who allow us to give our red carpet treatment!
Taylor Steamer LLC - 220 N. Mulberry St. Mansfield, Ohio 44902 - 419-524-3939